KL Schoolwear is run by two close friends Kathryn & Kate. We started the business to help support our childrens' schools when the local uniform supplier closed in Chesham. We are currently running the business as an online supplier as well as pop-up shops at the schools.
We see the provision of uniform as a partnership between ourselves and our schools. We are working with all the main manufacturer brands to provide the best combination for each school.
We pride ourselves on our dedicated online delivery service – ensuring all orders are delivered straight to the school (term time) and direct to customers address (out of term) at a cost of £3.95.
We care deeply and passionately about what we do and will 'bend over backwards' to make sure each and every child gets exactly the uniform they need.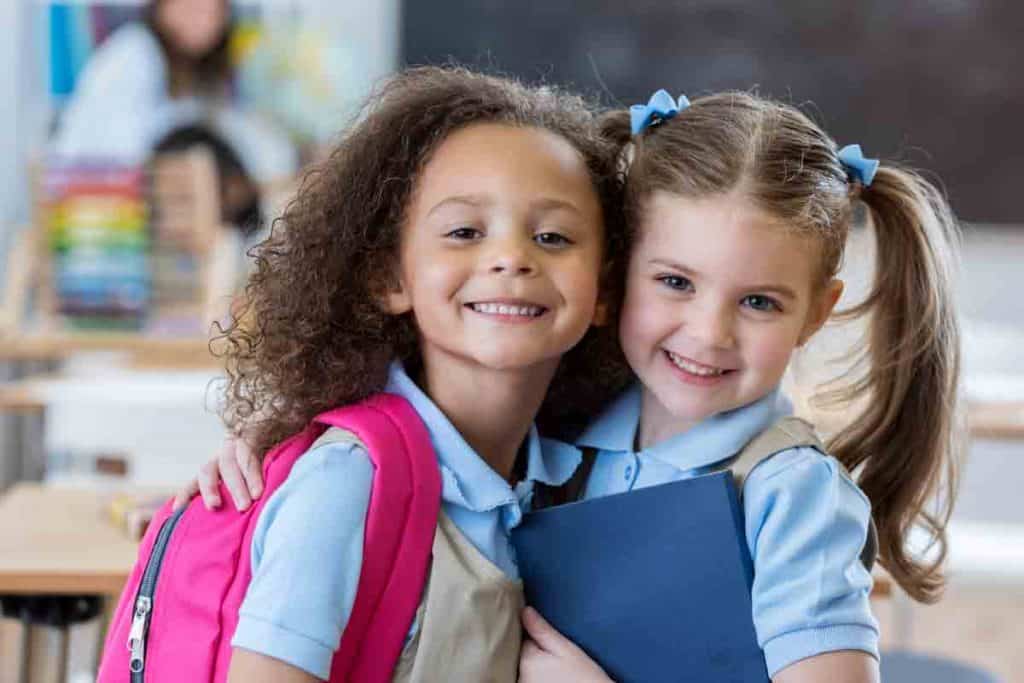 Buying online through this website is our main source of supply however we run pop-up shops on key dates such as parents' evenings and inductions on school premises. This will be staffed by our KL Schoolwear team who will be on hand to give expert advice to parents and allow pupils to try on uniforms for size. Payment can be made at the time or buy online later.
This site has been designed to be secure and easy to use with options to pay via credit card.